When it comes to taking care of ourselves and the environment, there are few things that are as important as choosing sustainable products. At Aquarian Bath, we understand our customers are striving to live a sustainable lifestyle, which is why we have made it a priority to create a business and products that are environmentally friendly.
One of the ways we do this is by using glass or metal containers instead of plastic for our products. This not only looks beautiful on your bathroom shelf, but it also ensures that our products are packaged in a way that is better for the environment. We understand that plastic can take hundreds of years to decompose, which is why we are committed to using materials that are more biodegradable. We also use these clear cellophane bags for our products. Cellulose is a wood product and is fully biodegradable and compostable without special equipment; our soaps are packaged in them here below at a craft market to prevent oxidation from humidity. These bags are a great alternative to the plastic wrap that is commonly used to package other soap brands.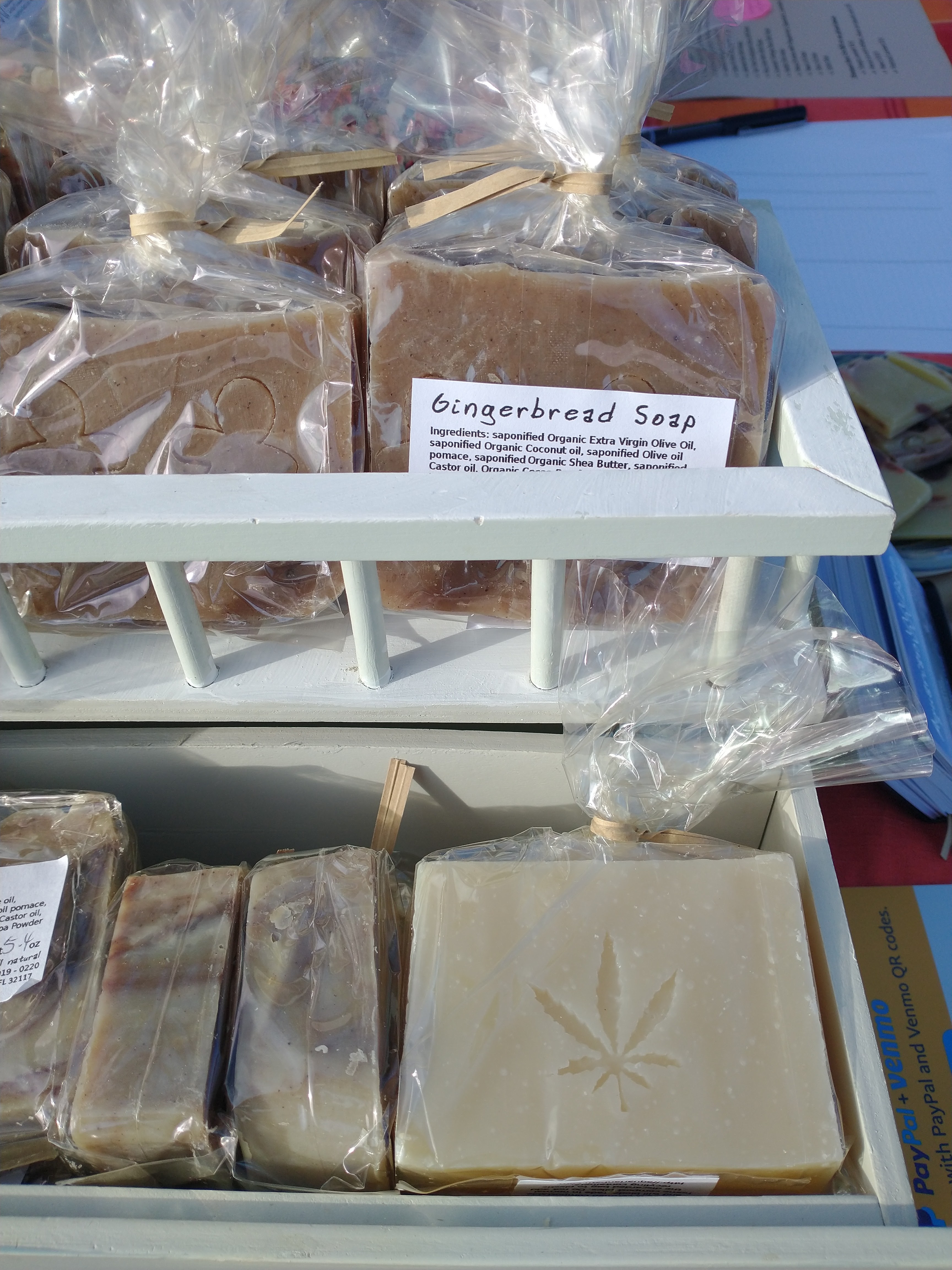 When it comes to shipping, we also pack our products in plastic-free padded mailers and boxes. This means that you can feel good about your purchase not only because of the quality of our products, but also because you know that it was shipped to you in an eco-friendly way. We understand that small changes can make a big difference, which is why we are committed to doing our part to reduce the amount of plastic waste in the world.
Our plastic-free products have been featured in the book "Plastic Free" by Beth Terry, an advocate for sustainable living. Our plastic-free deodorants have also been featured on the blog Tree-Hugger. This is a testament to the fact that our products are not only good for you, but also good for the environment.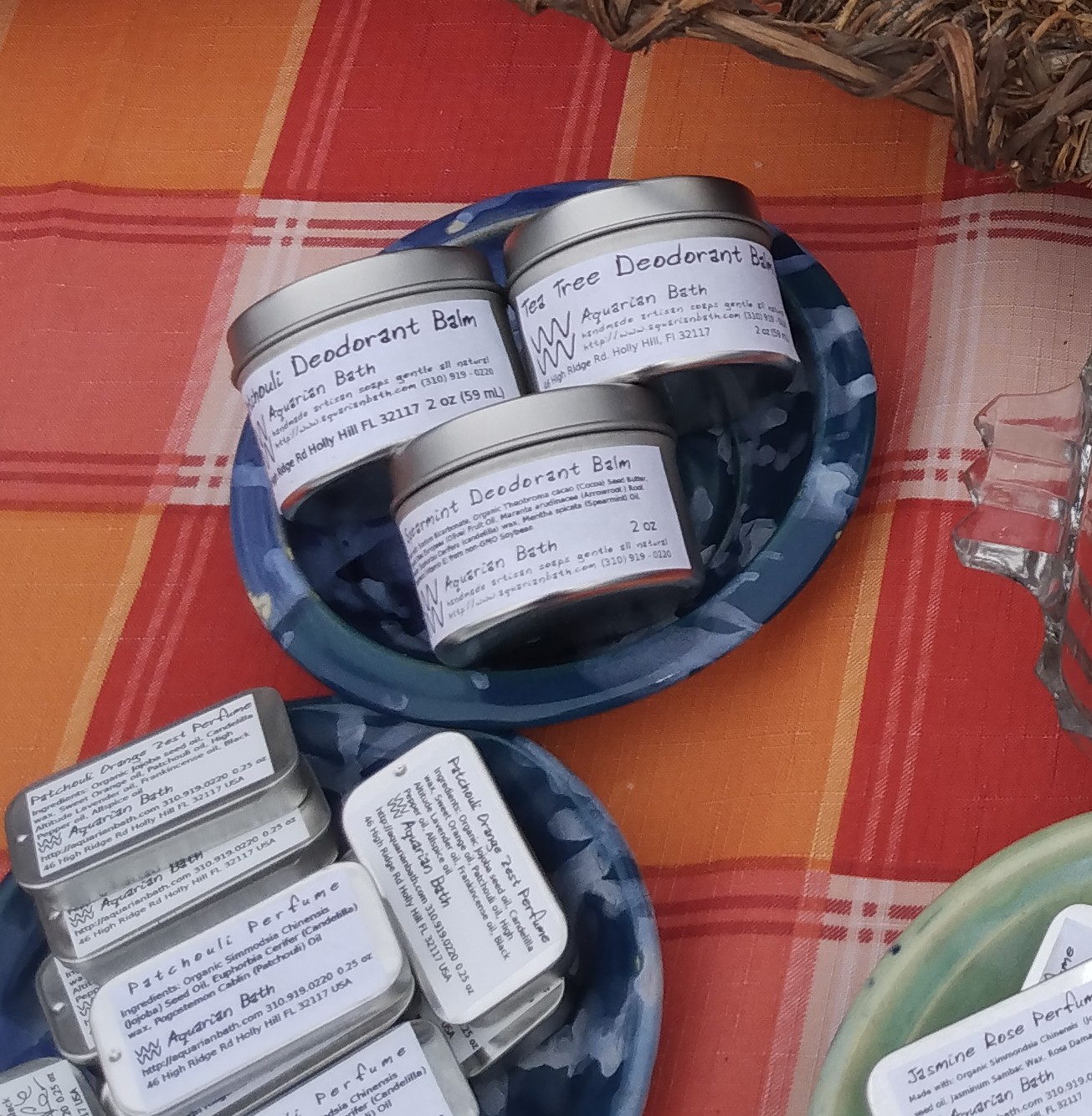 At Aquarian Bath, we believe that it is important to take care of ourselves and the environment at the same time. That is why we have made sustainability a priority in our business and brand. We are committed to providing our customers with products that are not only good for their skin and well-being, but also good for the planet. By choosing Aquarian Bath, you can feel good knowing that you are making a sustainable choice.