Posted by Cory Trusty, Aquarian Bath on Jan 30, 2023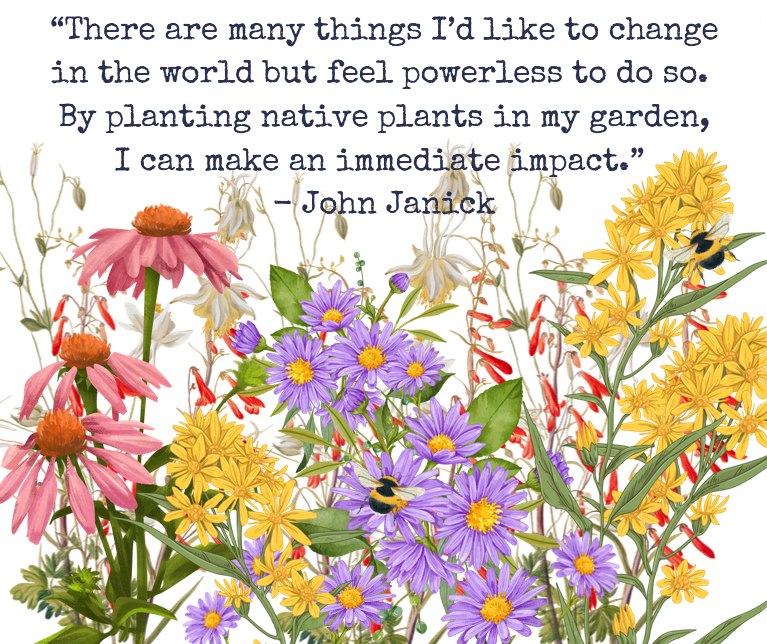 Plants are the foundation of an ecosystem. Without plants, there are no insects. Without insects there are no animals. Ninety-six percent of land birds feed insects to their young babies, and 90% of insects eat only native plants. Therefore it is important to choose the right plants for your landscape. Aim for 70% natives with your landscape to improve wildlife habitat
.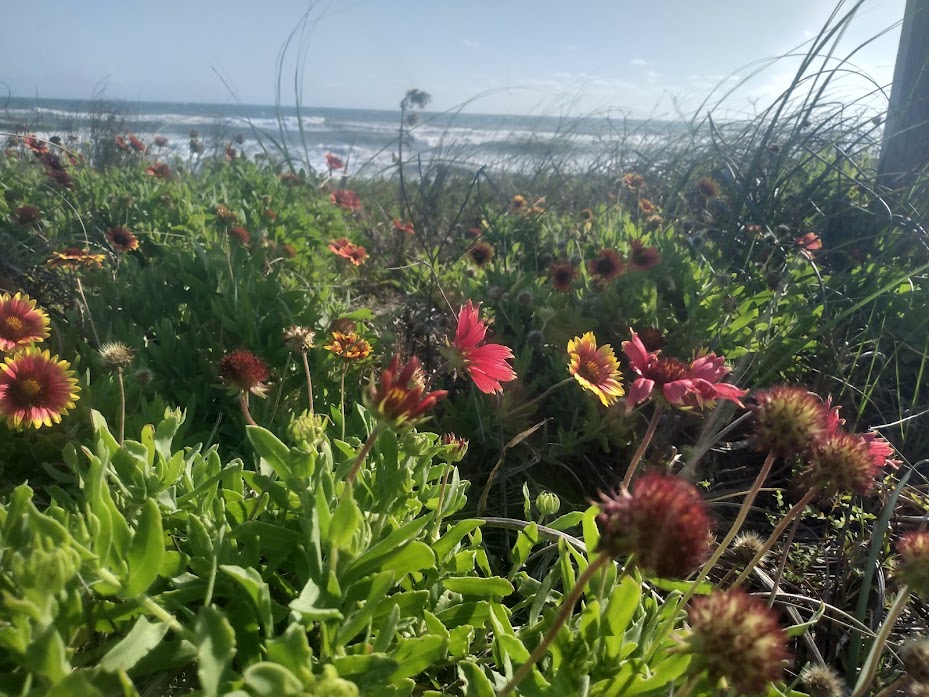 The following are the best plant options for Volusia County Florida, but your location will determine which specific plants to chose. For example Cypress needs a damp location. For flowers, choose the native species, not specially bred variants which usually have the letter "X" in the name. They do not provide the same nutrition compared to natives. Highlighted plants are ones that we also have onsite at AquarianBath.
Natives for Volusia County
Blanket Flower (above, Gaillardia pulchella)
Wild Coffee (food for blue jays)
Dahoon Holly (Ilex cassine, food for brown thrashers)
Beauty Berry (food for cardinals, mocking bids, and chickadees)
Wax Myrtle
Passion Vine (Passiflora incarnata)
Wild Aster (Symphoyotrichum species)
Live Oak or Oak (Querus species)
Pine
Cypress
Goldenrod (Solidago sempervirens)
Red cedar (Juniperus virginiana)
Coral Honeysuckle
Scarlet Sage (Salvia cocinea)
Blue porterweed (Stachytarpheta jamaicensis, food for butterflies)
Spiderwort (Tradescantia ohiensis)
Seaside Oxeye
Dune Sunflower (Helianthus debilis)
Lyreleaf Sage (Salvia lyrata)
Wild Petunia (Ruellia caroliniesnsis)
Powderpuff Mimosa (ground cover, Mimosa strigillosa)
Dotted Horsemint (below, Monarda punctata, food for bees)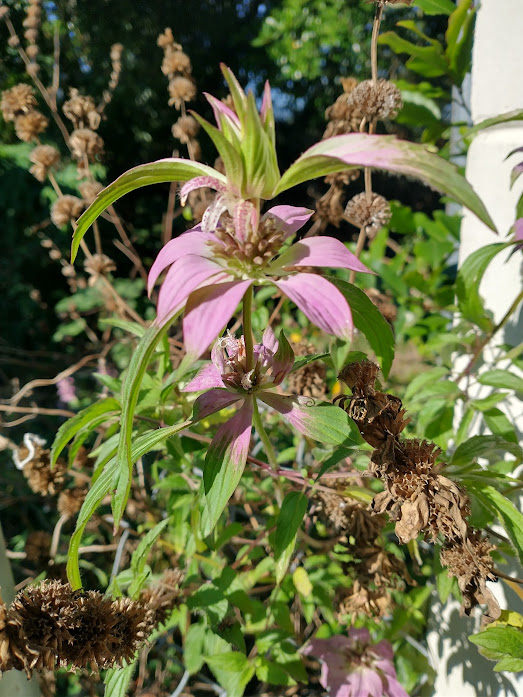 Invasives with High Priority for Removal
Wedelia
Mexican petunia
Asparagus fern
Mother of Millions
Carrot wood
Oyster plant
Sword fern
Fo Ti
Bamboo
The above information is based on my personal experience with growing and observing native plants in Volusia county, my notes from a 2019 bird presentation by Melissa Lammers of the Halifax River Audubon Society at the Ormond Beach Environmental Discovery Center, and a 2018 publication "20 Easy to grow Wildflowers" by the Florida Wildflower Foundation. These lists do not include all of the scientific names, so you can check with the Florida Wildflower Foundation or Florida Native Plant Society to be sure. You can also use these sites to determine the best plant options or your locale. It is also helpful to note your USDA growing zone for Volusia, which is either 9a or 9b.